Earlier this year, we began working on a new project: The EnGage Collection 2020! To celebrate the talents of our students, we gathered some of their excellent poems, stories, articles and illustrations and printed them all together in a keepsake book!
Alongside academic performance and progress, recognition of our students' creativity and talents are key. No two children are the same, and this Collection celebrates and takes pride in these differences. A collaboration of student work in forms of poetry, articles, short stories and illustrations, the EnGage Collection has given scope for students to express themselves, share important messages and let their imaginations run free.
2020 has undoubtedly been a turbulent year for education. However, throughout these challenging times, the inspirational determination and drive of EnGage's students and tutors has remained consistent. Students have embraced online lessons with the same perseverance and zeal with which they have always approached their learning and have continued to work hard, whilst having fun.
Please get in touch to access an order form for the Collection!
Email: info@engagetuitionservicesuk.com
Phone: 07990 959897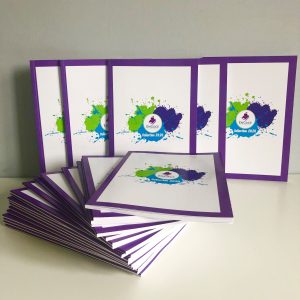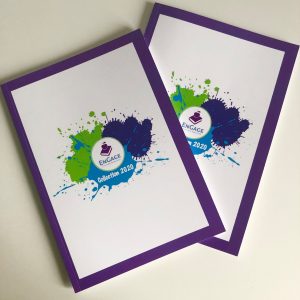 WILLIAM
William, aged 6, is a very imaginative writer and has a talent for story-telling!
He has won a prize and certificate for his brilliant 'Garden Story' (Page 22).
Congratulations!

BROOKE
Brooke, aged 10, is an extremely talented and beautifully detailed artist!
She has won a prize and certificate for her exceptional painting, as seen on page 36!
Congratulations!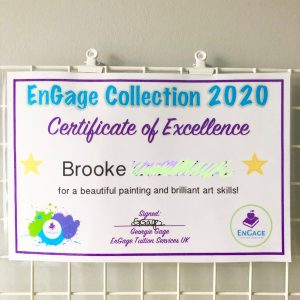 NEVE
Neve, aged 9, is a very witty and creative writer!
She has won a prize and certificate for her brilliant 'Diary Entry from 2020', written from the perspective of a student learning about coronavirus in the future! (Pages 26 & 27).
Congratulations!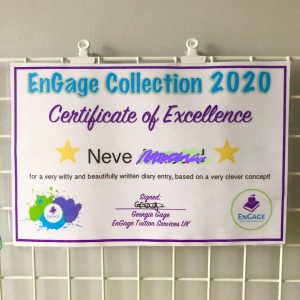 Get in touch today. We'd love to see how we can help