Welcome to EnGage Tuition Services
EnGage Tuition is a private tuition company based in the South East, that provides affordable but effective one-to-one and group tuition to students aged 5-18.
Our team of tutors are enthusiastic, knowledgeable and approachable individuals who serve as excellent role models, passionate about helping students achieve their best and grow in skills and confidence.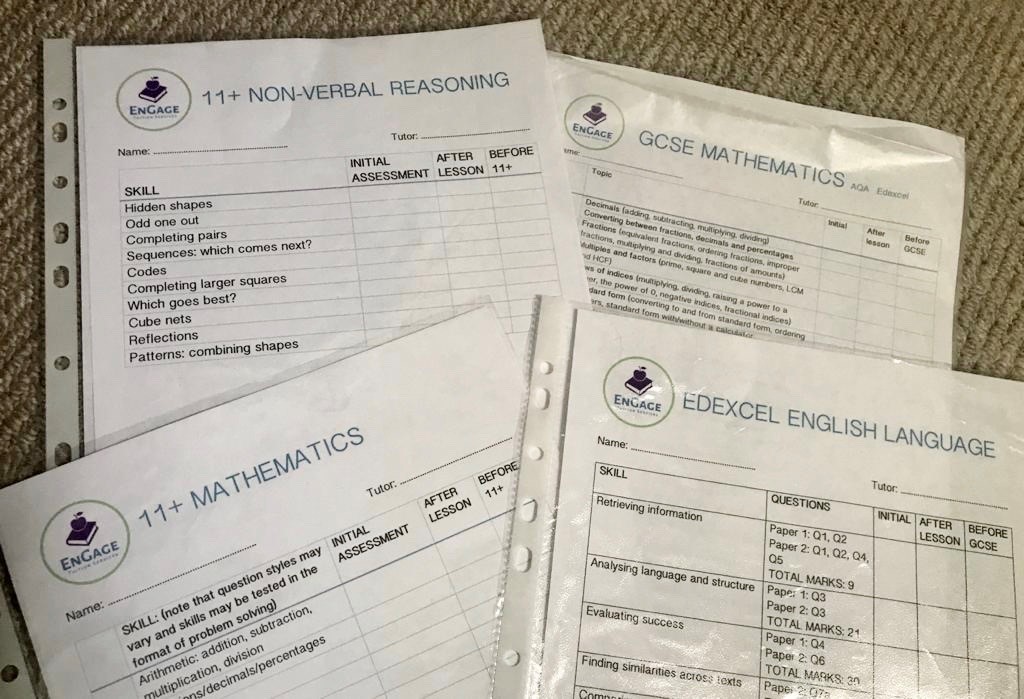 Many people assume that private tuition is only beneficial for students that are falling behind: this is most definitely not the case!
One-to-one tuition accelerates progress and boosts confidence, regardless of a student's initial ability. Tutors can provide students with the personalised help and attention that they need to secure understanding, strengthen skills and engage with their learning.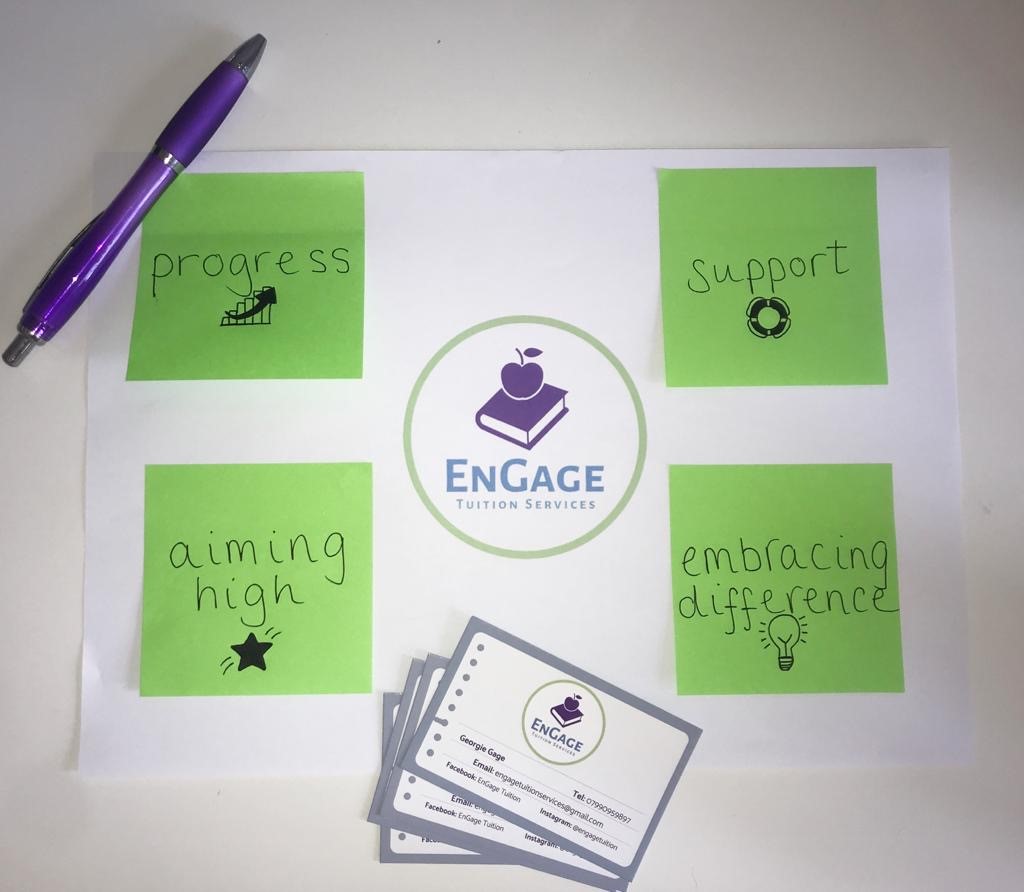 A quality, professional service
But don't just take our word for it! Please take a look at what our previous clients have had to say about our tuition services.
What makes EnGage different?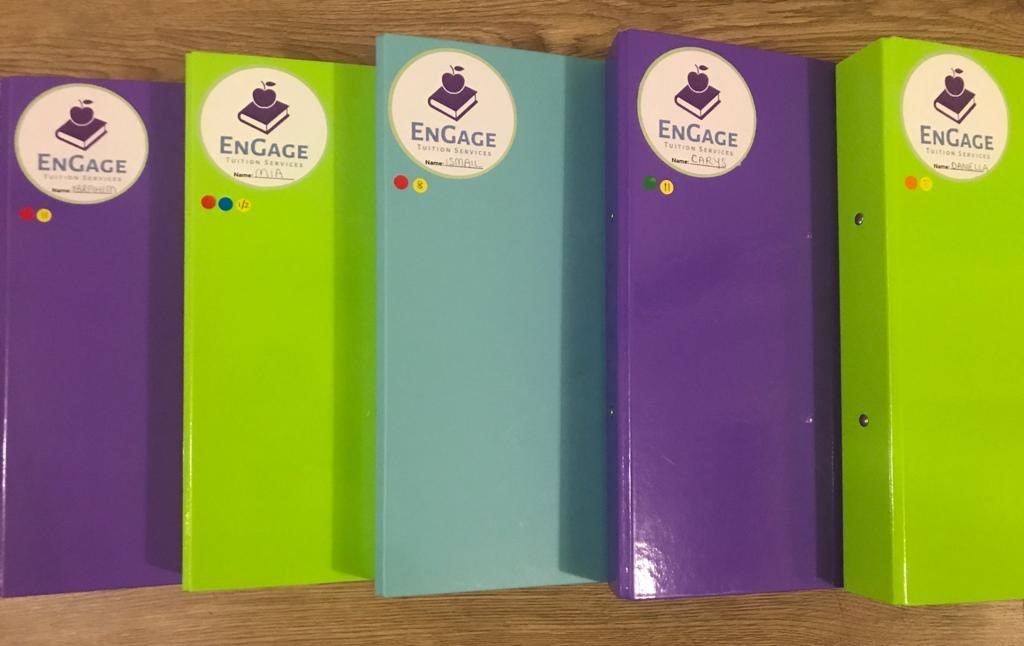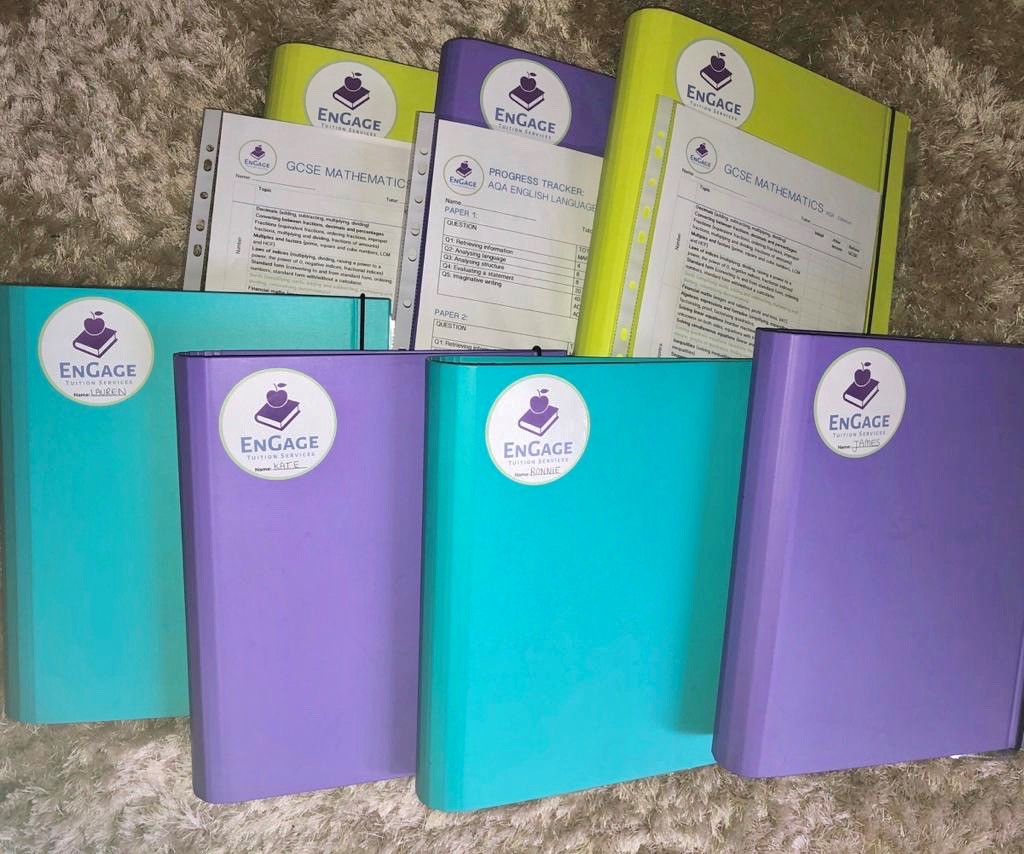 Every student at EnGage is provided with a Personal Learning Folder, included in the price of tuition. Each folder contains personalised progress trackers and topic checklists that assist tutors and students in monitoring learning and making lesson time as productive as possible. We believe that is important for students to set goals and aim high, and our personalised folders promote this self-reflection.
Tutors at EnGage operate on four values that we consider fundamental to our work: Support, Progress, Aiming High and Embracing Difference. No two students are the same, and our tutors work to understand how our students learn best and to achieve their personal goals.
Our tutors work hard to make lessons fun, interactive, engaging and adapted to the needs and interests of each individual student.
Get in touch today. We'd love to see how we can help